STRATEGY ACHIEVERS


Program Overview
Branding is one of the most important aspects of any business in today's digital age. It's not enough to get in front of the right people anymore!
Receive press and increase your Online Reputation Rating (ORR)!
Dominate your niche with strategic and consistent placements of articles, podcasts, and TV shows over the next 12 weeks.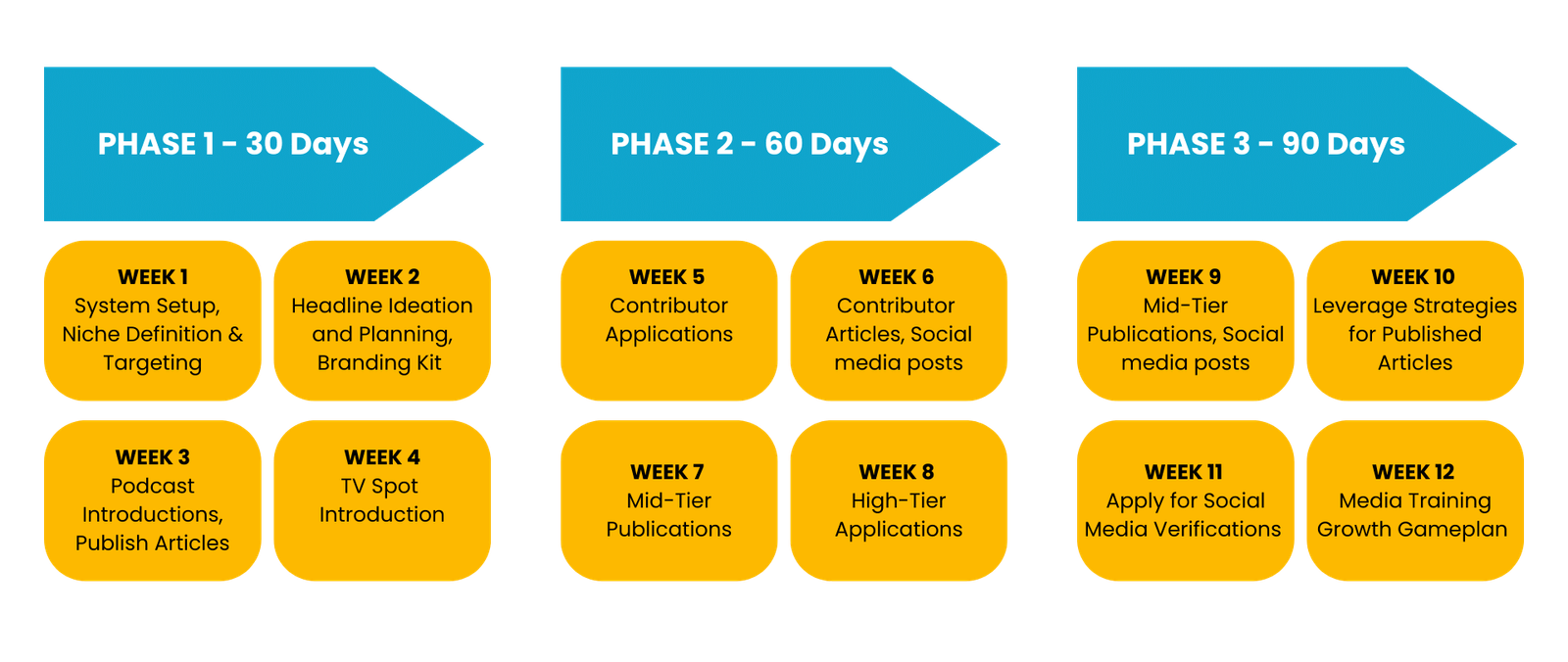 3-Month Strategy - PRO PLAN
System Design and Personal Custom Executive Portal and CRM Setup
Strategy and Action Plan – Determining End Objectives Industry Research
Identify How the Client Wants to be Perceived
Niche and Sub-Niche Definition & Targeting
Headline Ideation and Planning
Provision of four (4) Articles with Revisions to Control the Narrative Online
Branding Kit 

Five (5) Podcast Introductions (Exclusive of Booking and Scheduling)
Publication of 4 Articles 

Provision of Five (5) Articles with Revisions to Control the Narrative Online
1 TV Spot Introduction (Exclusive of Booking and Scheduling)
5 Contributor Applications to Low-Tier and Mid-Tier Publications
Published Articles Positioning Strategy – 1 Article Per Contributor Account
Create social media posts about the new article placements
Publication of 2 Articles (Mid-Tier Publications)
Article Writing, Revisions, and Approval of 4 Published Articles Controlling the Narrative
2 Contributor Applications to High-Tier Publications
Publication of 3 Articles (Mid-Tier Publications)
Create social media posts about the new article placements
Leverage Strategies for Published Articles
Publication of 2 Articles (Top-Tier Publications)
Instructions on How to Use Accepted Contributor Accounts
Instructions on How to Apply for Social Media Verifications
Instructions on How to Apply for a Google Knowledge Panel
Media Training
Gameplan for continued success and growth